StarShipSofa
"History of the Genre" segment, which is about the pioneering feminist science fiction of Bengali author, educator, and reformer
Rokheya Shekhawat Hossein
, is now available in the latest episode of the podcast. You can
download it or listen to it here
. If you listen, I hope you enjoy. (A full list of my past podcast segments, with links, is available
here.
)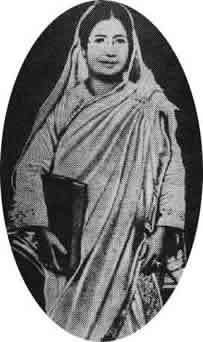 In other news...
* An unabridged recording of Jack London's classic 1908 dystopia
The Iron Heel
is now
available at Librivox
.
* From
Blastr
:
"The 16 Most Intelligent Sci-Fi Films Ever Made."
I was pleased to see some of my very favorites included, including the brilliant
Dark City
and my choice for this year's Hugo Award,
Moon
. I would, however, add
The Eternal Sunshine of the Spotless Mind
to this list.
"While the women were engaged in scientific research, the men of this country were busy increasing their military power. When they came to know that the female universities were able to draw water from the atmosphere and collect heat from the sun, they only laughed at the members of the universities and called the whole thing 'a sentimental nightmare'!"
- from
"Sultana's Dream,"
1905, by Rokheya Shekhawat Hossein
My most recent
Current Music:

"Girl," Tori Amos