mayree
! May you have a marvelous day and year to come, my friend.
I'm still trying to catch up after my most recent trip, but I had a few things to share.
It was our first snow this week.
The backyard: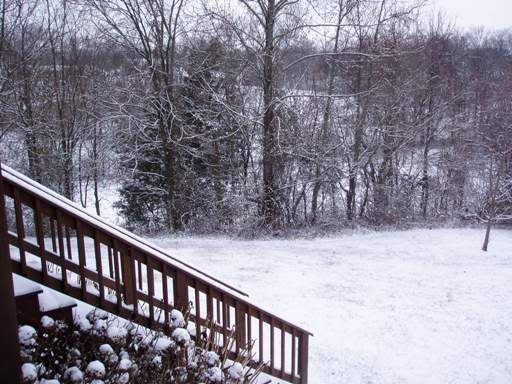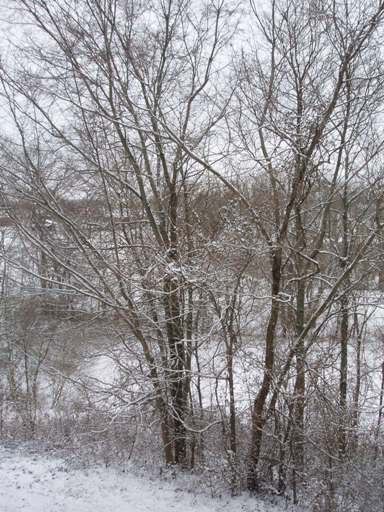 In the front yard: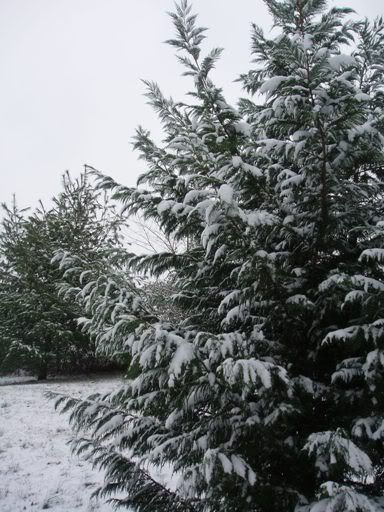 The frozen pond: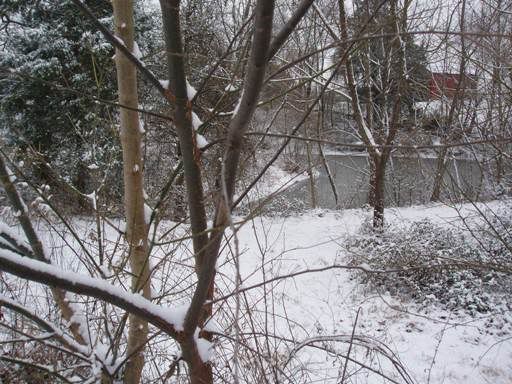 Virginia, pining for her warm blankets:
* In other news, several of the titles from one of my favorite publication series,
Bison Frontiers of Imagination (Classic SF from the University of Nebraska Press)
, are currently on sale
up to 50% off the regular price
.
*
The First Post
has an interesting article about a great poet here:
"Let's give Auden the centenary he deserves."
(Thanks to
wellinghall
for the link.)
* The Arthuriana/Camelot Project Bibiography of
Modern Arthurian Short Stories
has been updated to include a number of new citations, including information on two stories by
Morgan Stuart
.
*
My website
has been updated on several pages, including
favorite links
.
From Archeology
one moral, at least, may be drawn,
to wit, that all
our school text-books lie.
What they call History
is nothing to vaunt of,
being made, as it is,
by the criminal in us:
goodness is timeless.
from "Archeology," W.H. Auden
Happy early birthday to
Current Music:

"Morgain Grows Up," Lee Holdridge