The place is part of the
Anchors Landing community
in Granite Falls, on Hickory Lake in North Carolina. It's only about a dozen miles from the college and the downtown Hickory area.
The house amazed us. It's uncanny how much like our current home it is - and how, in the ways it is different, we absolutely love it. (As you may know, my husband designed the log cabin in which we currently live, and we were contemplating building our house again instead of buying.) This cabin was built the same year that we built ours, and includes many of the exact same fixtures (same fans, same doors, etc.) and features of our own. The top floor is an open loft, just like ours. The main floor includes the kitchen/dining, master bed/bath, the main great room (open two floors to the ceiling, like ours), and a guest room/full bath. The basement includes another guest room/full bath, a media room/wet bar, and a rec room. The decks look back on the woods. It's very tucked back and private, surrounded by trees (and a few Ents, I think), just as we like it. Above and beyond these things, we will have access to the lakes and miles of walking trails in the woods. We can't believe our good luck in finding this. It already feels like home.
And now for the pictures!
Inside: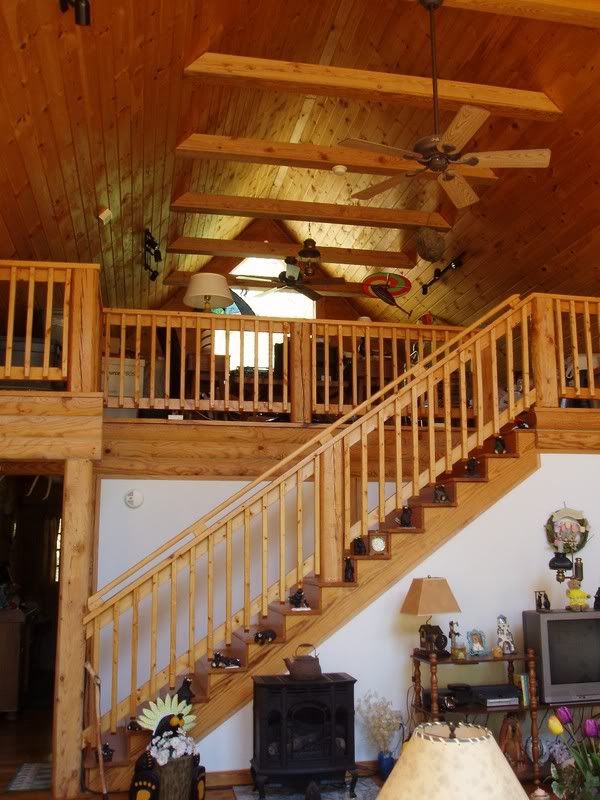 Outside: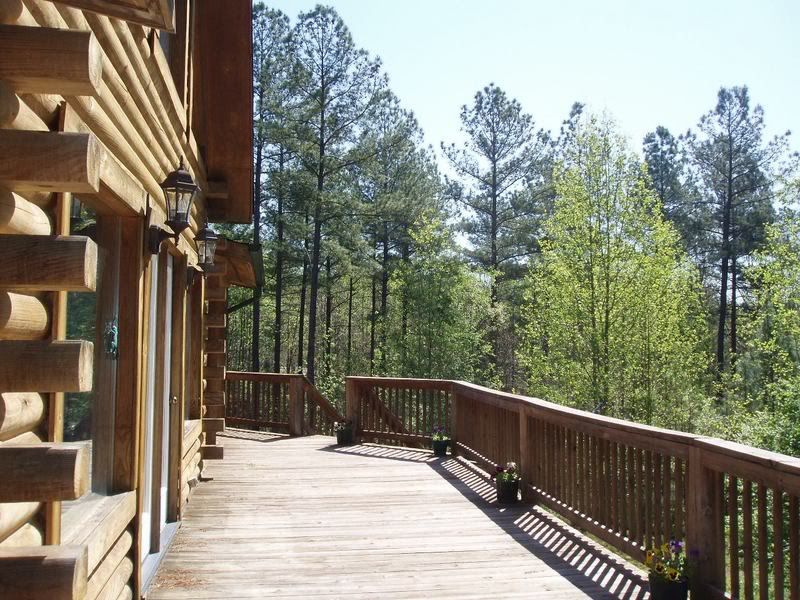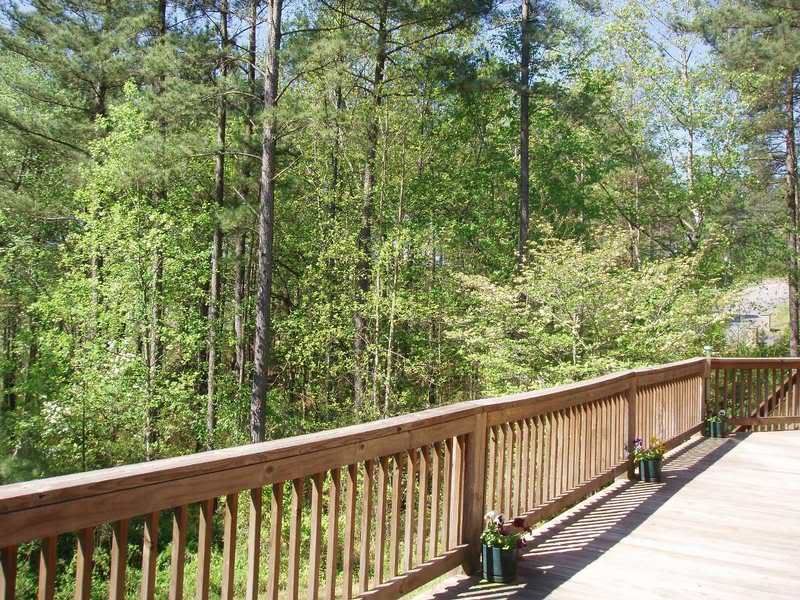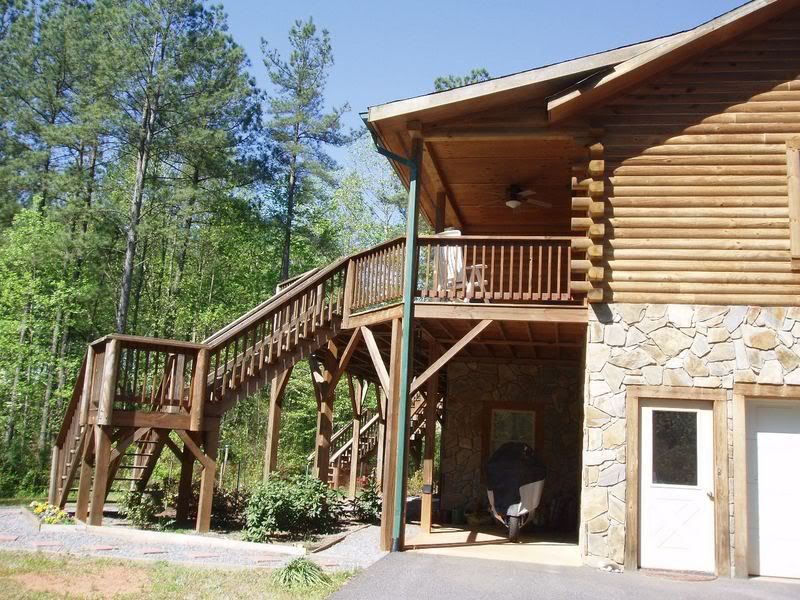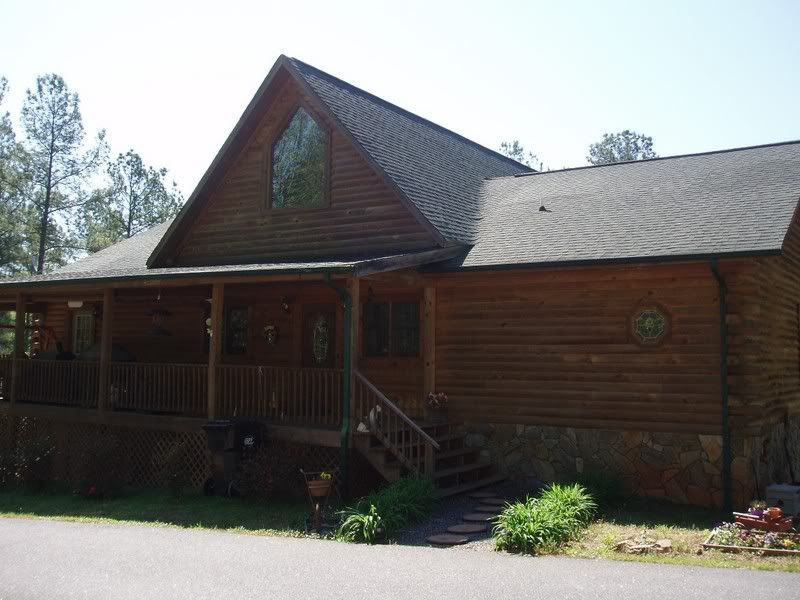 I'll be holding my breath until the signed contract prints merrily from the fax machine. I'm told it's on its way...
I have more pictures from our trip
in this post.
We come, we come with roll of drum: ta-runda runda runda rom!
We come, we come with horn of drum: ta-runda runda runda rom!
"The Ents' Marching Song," J.R.R. Tolkien,
The Lord of the Rings
We came, we saw, we fell in love. We had a verbal confirmation yesterday that our offer on a house was accepted by the owners, and we're awaiting the official acceptance in writing today. We're very excited.
Current Music:

"Time for a Cool Change," Little River Band