I have a few quick notes to share:
* My edited edition of Emilie Flygare-Carlén's gorgeous epic
The Magic Goblet
, due out later this summer from
Valancourt Books
, now has cover art. I will post more information as the release date approaches.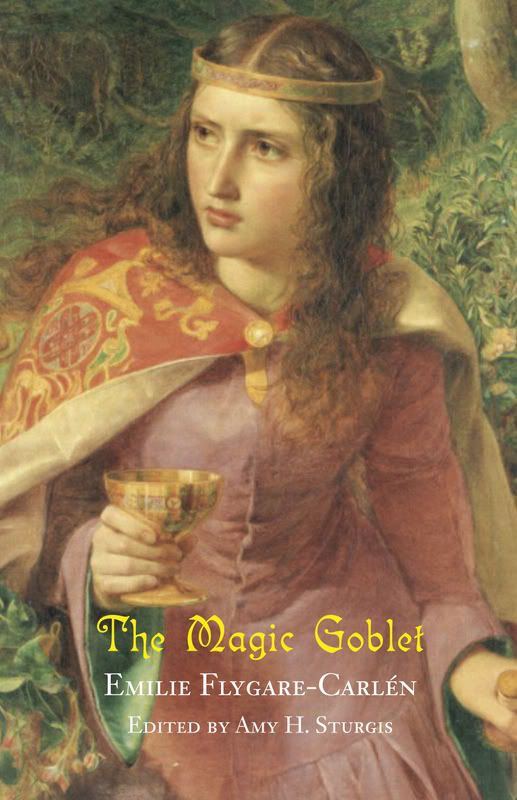 * From the May 2007 issue of
Locus Magazine
:
Cory Doctorow: In Praise of Fanfic
.
* A new edition of one of my very favorite essays, J.R.R. Tolkien's "On Fairy-Stories," now has a release date: Monday, October 1st, 2007. According to the
listing on Amazon.co.uk
, this edition includes the final (1964) revised text of the essay, plus an introduction describing the circumstances of the original Andrew Lang lecture, extensive commentary on allusions Tolkien makes in the essay, and (perhaps most importantly) material Tolkien drafted that didn't make it into the published essay ("important elaborations of his views on other writers"). The title is
Tolkien on Fairy-Stories
.
Quote of the day:
"Culture is a lot older than art — that is, we have had social storytelling for a lot longer than we've had a notional class of artistes whose creativity is privileged and elevated to the numinous, far above the everyday creativity of a kid who knows that she can paint and draw, tell a story and sing a song, sculpt and invent a game.
"To call this a moral failing — and a
new
moral failing at that! — is to turn your back on millions of years of human history."
- from
Cory Doctorow: In Praise of Fanfic
Happy Friday!
Current Music:

"Bargain," The Who