Hi everyone! Apologies for being quiet of late. Lots and lots of work to do... But I just had to post about a few really wonderful things that make me happy and share them with you:
1. The new full cast media conference for 2012's
The Hobbit: Part 1
.
See it here.
2. A new clip for 2011's
Jane Eyre
.
See it here
.
3.
Here's a message from our girl Virginia,
courtesy of my better half.
4. I
thoroughly enjoyed
Jana Oliver's new book
The Demon Trapper's Daughter
.
5. I am once again rereading (I've lost count of how many times I've done this) one of the seminal texts a) in world literature, b) in the Gothic and science fiction traditions, and c) in my personal life,
Frankenstein, or The Modern Prometheus
by Mary Wollstonecraft Shelley, in anticipation of seeing
this
next month: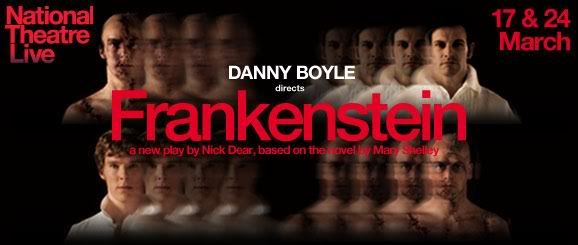 6. From
Slice of Scifi
, "Everything You Needed to Know about
Doctor Who
in One Poster":
Holmes looked at me thoughtfully and shook his head.
"I never get your limits, Watson," said he. "There are unexplored possibilities about you."
- from Arthur Conan Doyle, "The Adventure of the Sussex Vampire"