Even after revisiting the novel and reading Nick Dear's play, I was unprepared for the impact of seeing National Theatre Live's
Frankenstein
.
(
Collapse
)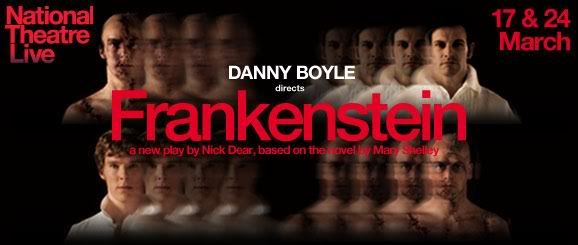 Parting miscellany:
* There's a terrific gallery of more than 90 pictures of the play
here
.
* I bought the
soundtrack
. It's brilliant.
Victor: But this is remarkable! You are educated! And you have memory!
The Creature: Yes, I use it to remember being hunted like a rat, running from human places, finding refuge in the woods. I use it to remember being beaten and whipped. And I was good, I wanted to be good!
- Nick Dear's
Frankenstein
, based on a novel by Mary Shelley