Happy early birthday to
onegoat and
roo2. May you both have terrific days and wonderful years to come!


In other news...

* A new interview with me is up today at Journey to the Sea: "Native America and Speculative Fiction: Interview with Amy H. Sturgis."

* Librivox.org has released new unabridged readings of interest to genre fans:
-- The Door through Space by Marion Zimmer Bradley
-- Librivox's Short Science Fiction Collection #24 by C.M. Kornbluth, Harry Harrison, and Philip K. Dick, among others
-- Librivox's Short Ghost and Horror Collection #5 by Ambrose Bierce, H.P. Lovecraft, and William Hope Hodgson, among others

* From Wired: "10 Sci-Fi Movies We'd Like to Throw Into a Black Hole."

* It's here! Hog's Head Conversations: Essays on Harry Potter is now available at Amazon. This collection includes my essay "When Harry Met Faërie: Rowling's Hogwarts, Tolkien's Fairy-Stories, and the Question of Readership," as well as essays by Travis Prinzi, Colin Manlove, John Granger, and many more. A review and list of the contents is posted here.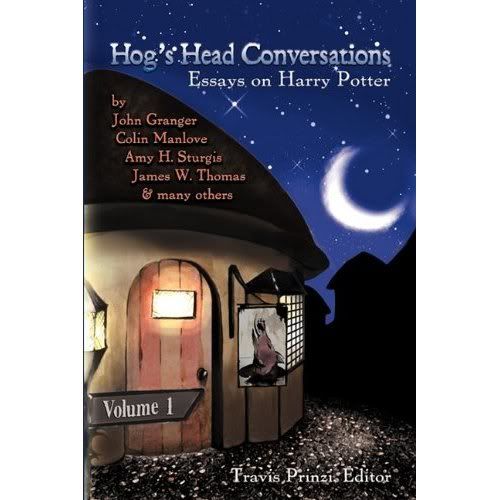 "Critics who treat adult as a term of approval, instead of as a merely descriptive term, cannot be adult themselves. To be concerned about being grown up, to admire the grown up because it is grown up, to blush at the suspicion of being childish; these things are the marks of childhood and adolescence. And in childhood and adolescence they are, in moderation, healthy symptoms. Young things ought to want to grow. But to carry on into middle life or even into early manhood this concern about being adult is a mark of really arrested development. When I was ten, I read fairy tales in secret and would have been ashamed if I had been found doing so. Now that I am fifty I read them openly."
- C.S. Lewis, "On Three Ways of Writing for Children"