Every year, my parents send their granddog, the fabulous Virginia, a Halloween costume for her to wear (as well as treats to bribe her to model for pictures).

This year, my brilliant parents outdid themselves, sewing and accessorizing a most remarkable costume. I invite you to behold Virginia as one of our favorite contemporary characters, Sheriff Longmire of the award-winning Walt Longmire book series by Craig Johnson and the television show it inspired.




"I don't trust people who don't like animals. Hell, animals are the finest people I know."
― The Dark Horse (Walt Longmire #5) by Craig Johnson



Here are some of Virginia's previous costumes from recent Halloweens.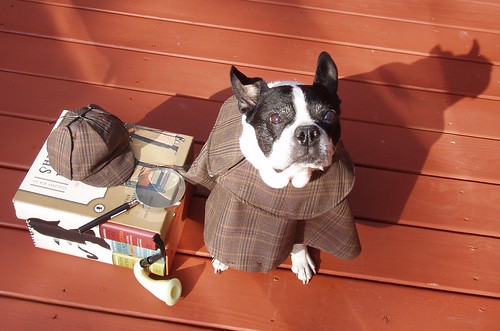 As always, you can see many more pictures of Virginia here.