Every year, my parents send their granddog, the fabulous Virginia, a Halloween costume for her to wear (as well as treats to bribe her to model for pictures).

This year, my brilliant parents outdid themselves, creating and accessorizing a most remarkable costume. I invite you to behold Virginia as H.P. Lovecraft's Cthulhu, first introduced in the short story "The Call of Cthulhu", which was published in Weird Tales in 1928.

Under the ocean, she waits until the stars are right...




She was well compensated with treats both during and after her photo session. :)


Here are some of Virginia's previous costumes from recent Halloweens.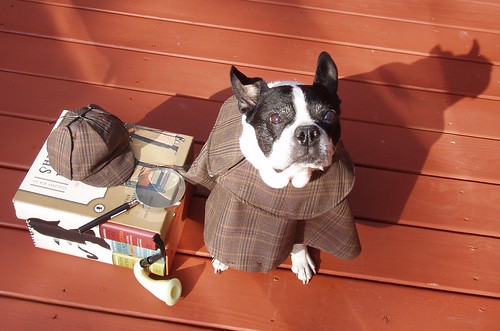 As always, you can see many more pictures of Virginia here.